When you work with Harris and Sons, you are working with a highly skilled, professional team of contractors who have over 60 years of professional experience.
We guarantee your construction project will be done right.
Residential Projects
When we install concrete, for example, we start by compacting the ground under our project area and mapping out the best grading so your surface is protected from settling and cracking. We plan before placing our concrete so there would be no water damage and pooling. Then we start pouring high quality concrete to ensure our work stands the test of time. We add control joints to help control cracks.
Want a decorative finish or pattern? We'll work with you to pick and install one that's attractive and durable.
Corporate – State and Federal Contracts
When it comes to big projects, you can count on Harris and Sons to deliver quality results with professional service.
---
Striking off concrete

Asphalt paving

Foundation peering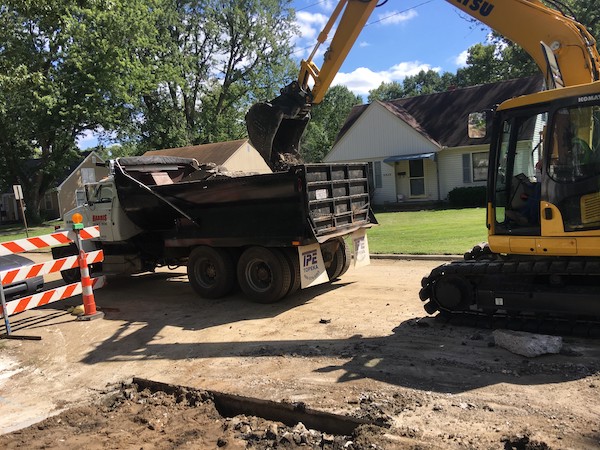 Our services include:
Concrete Removal
Concrete Installation
Asphalt
Alley Approach
Commercial Drives
Curbs & Gutters
Sanitary Sewer
Storm Sewer
Inlets
Manholes
Foundation Repair
Snow Removal
---
Want to learn more or receive an estimate?
Use our contact page or call (785) 925-3627.